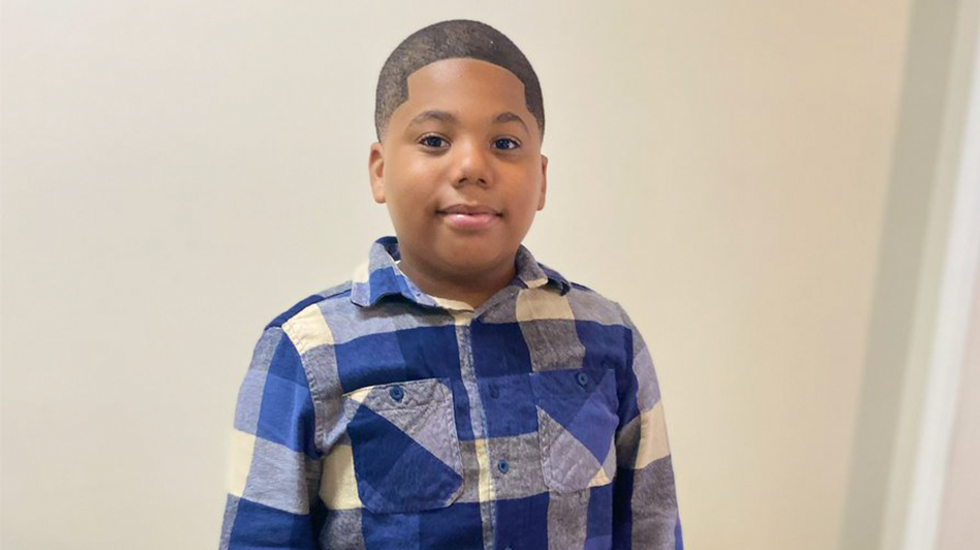 An 11-year-old boy was shot by a police officer who responded to a 911 call about domestic violence in his home, Erie News Now reports.
The Mississippi boy, Aderrien Murry, was shot in the chest by an Indianola Police Department officer in the early morning when the officer responded to a domestic disturbance call that the boy himself made, according to his mother, Nakala Murry, and the Mississippi Bureau of Investigation.
The mother told police that the father of another one of her children came to the home at 4 a.m. and was "irate," prompting her to ask her son Aderrien to call the police.
Upon arrival, Murry said the police officer "had his gun drawn at the front door and asked those inside the home to come outside." She said that her son was shot as he was coming around the corner of a hallway into the living room.
"Once he came from around the corner, he got shot," Murry said. "I cannot grasp why. The same cop that told him to come out of the house. [Aderrien] did, and he got shot. He kept asking, 'Why did he shoot me? What did I do wrong?'" she added.
Murry said it felt like the shooting happened "one to two minutes" after the officer's directives were given.
After the boy was shot, Murry placed her hand on his wound to apply pressure while the officer tried to give first aid. The officer then put his hand on top of hers to try to stop the bleeding.
The 11-year-old was given a chest tube and placed on a ventilator at the University of Mississippi Medical Center in Jackson after developing a collapsed lung, fractured ribs, and a lacerated liver because of the shooting, his mother said. He was since released from hospital, according to CNN.
The family has been calling for the police officer's firing and held a press conference with an attorney. Attendees held signs such as "Your 'best' cop shot my baby."
Attorney Carlos Moore promoted the press conference on his Twitter page, saying, "We demand Justice for Aderrien Murry! He was unarmed and only trying to follow his mom who was victim of domestic violence. Officer Greg Capers must be terminated! See you at 7 pm!" Moore wrote.
"No citizen, no child in Indianola should be in this terrifying condition because of the actions of someone who is allegedly the 'best cop' in Indianola," the lawyer said.
The attorney also made demands that the officer needs to be "prosecuted to the fullest extent of the law" and also stated that Officer Capers is currently on paid administrative leave while the investigation is conducted.
Indianola Police Department did not provide comment when contacted.
Like Blaze News? Bypass the censors, sign up for our newsletters, and get stories like this direct to your inbox. Sign up here!