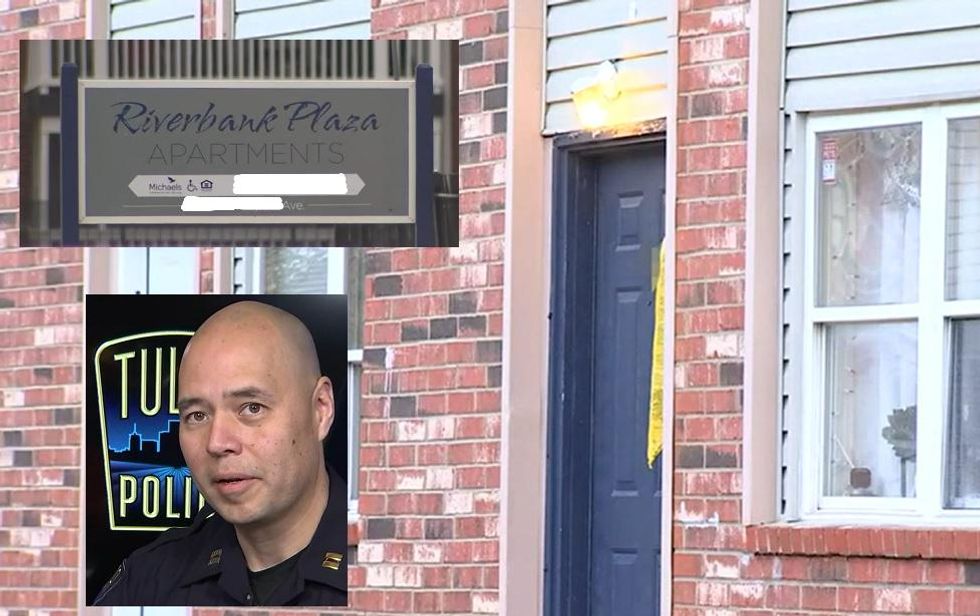 A 12-year-old girl is in custody in a juvenile detention facility in Tulsa, Oklahoma, after she allegedly stabbed her younger brother to death.
At 11:43 p.m. Thursday night, Tulsa police received a call about a horrific stabbing of a 9-year-old boy at an apartment in the south central part of the city. When they arrived, they found EMTs and firefighters already administering CPR. They quickly transported the boy to the hospital, where he was immediately taken into surgery.
Unfortunately, all of the emergency interventions could not save him, and he passed away from his injuries at 2:37 a.m. the following morning.
Even worse, the boy's 12-year-old sister is the main suspect in his death. According to police, she had awoken a "parent" that night to confess that she had just stabbed her brother. That parent, believed to be the children's mother, made the initial phone call to police on Thursday. Because of the ages of the suspect and victim, no names associated with this case have been released.
"Intent is going to be a key component that the court system will have to work out," said Capt. Richard Meulenberg. "Obviously we did some interviews, but interviews with a 12-year-old are very preliminary."
Meulenberg stated that the suspect has been taken to the Family Center for Juvenile Justice and that the Tulsa Police Child Crisis Unit will be in charge of the investigation. The case will likewise be adjudicated through the juvenile justice system.
"This, unfortunately, has no easy end or easy path," he continued. "This is going to be a long, convoluted process that's going to be extremely taxing on everyone involved in this."
A neighbor in a nearby apartment complex expressed sympathy for the young girl who has been accused as well as for her mother.
"She's losing two children at one time," the woman said. "Her life or the little girl's life will never be the same, especially the little girl."
She advised the mother to "be strong," even during these heartbreaking circumstances.
"Just be strong," she said. "I know it's easy for someone that it hasn't happened to to say that, but just be strong, keep your faith, and just don't give up on your daughter. Don't give up on her at all."
The boy's death marks the second homicide — and the second suspected fratricide — in Tulsa since the new year began.