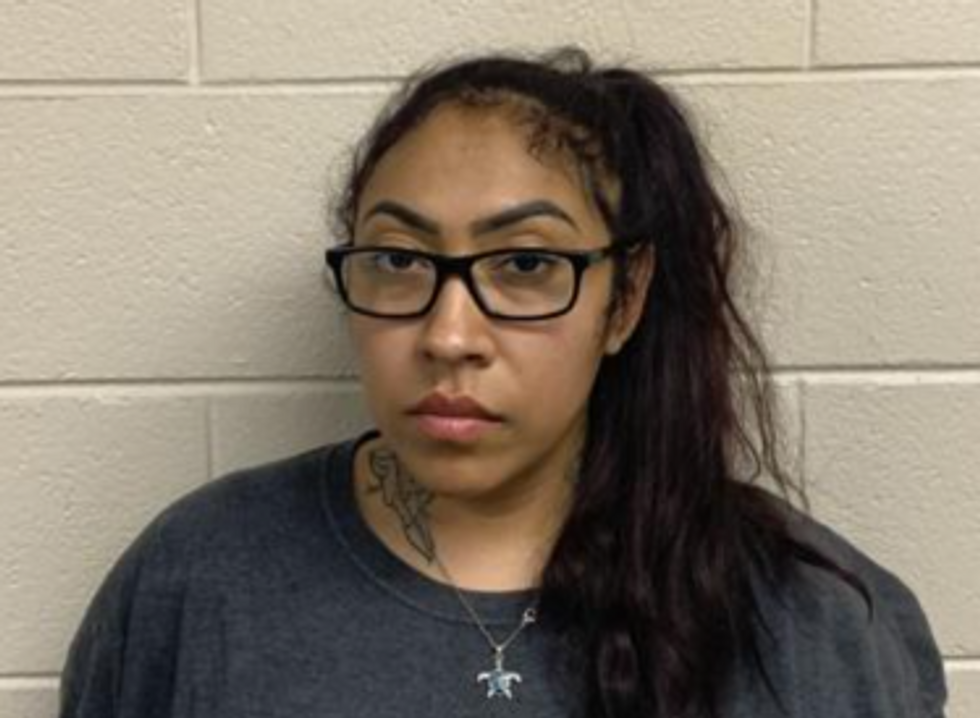 A 31-year-old woman who admitted to having sex with a 13-year-old boy and later became pregnant will not face any additional jail time.
Andrea Serrano, 31, was arrested by Fountain Police Department officers on July 5, 2022. According to the Fountain Police Department, she was accused of raping a 13-year-old child and booked on charges of sexual assault on a child by one in position of trust and sexual assault on a child.
True Crime reported that Serrano was a "mother figure" to the child, and she told detectives that he called her "mom."
The 13-year-old allegedly slept over at Serrano's house on multiple occasions. Serrano became pregnant from one of the sexual encounters with the child. Serrano has since given birth to the baby.
Serrano was arrested but was released from jail only days later after posting $70,000 bond.
During the trial, the boy's mother claimed that Serrano was not being punished enough and there was a double standard because she is a woman.
"She (Serrano) sexually assaulted my 13-year-old son … She introduced him to drugs, she needs to be in jail," the mother told Judge William Moller, according to the Colorado Springs Gazette. "It's a double standard. If she was a man, and my son was a girl she (Serrano) would be behind bars right now."
Despite the mother's petition, Serrano won't face any jail time under a plea deal with prosecutors. Serrano pleaded guilty to incest. Under the plea deal, Serrano must register as a sex offender for life and faces 10 years to life on sex offender probation. However, Serrano will serve no additional jail time for her child sex abusecrimes.
Serrano is allegedly caring for the baby right now. The boy's family will reportedly ask the courts to give them custody of the infant.
Custody and visitation of the baby was not determined during the hearing. Judge Moller said that situation would need to be resolved by the Department of Human Services.
The victim's mother told KKTV, "I feel like my son is robbed of his childhood. Now he's having to be a father. He's a victim, and he's going to have to live with that for the rest of his life."
Like Blaze News? Bypass the censors, sign up for our newsletters, and get stories like this direct to your inbox. Sign up here!