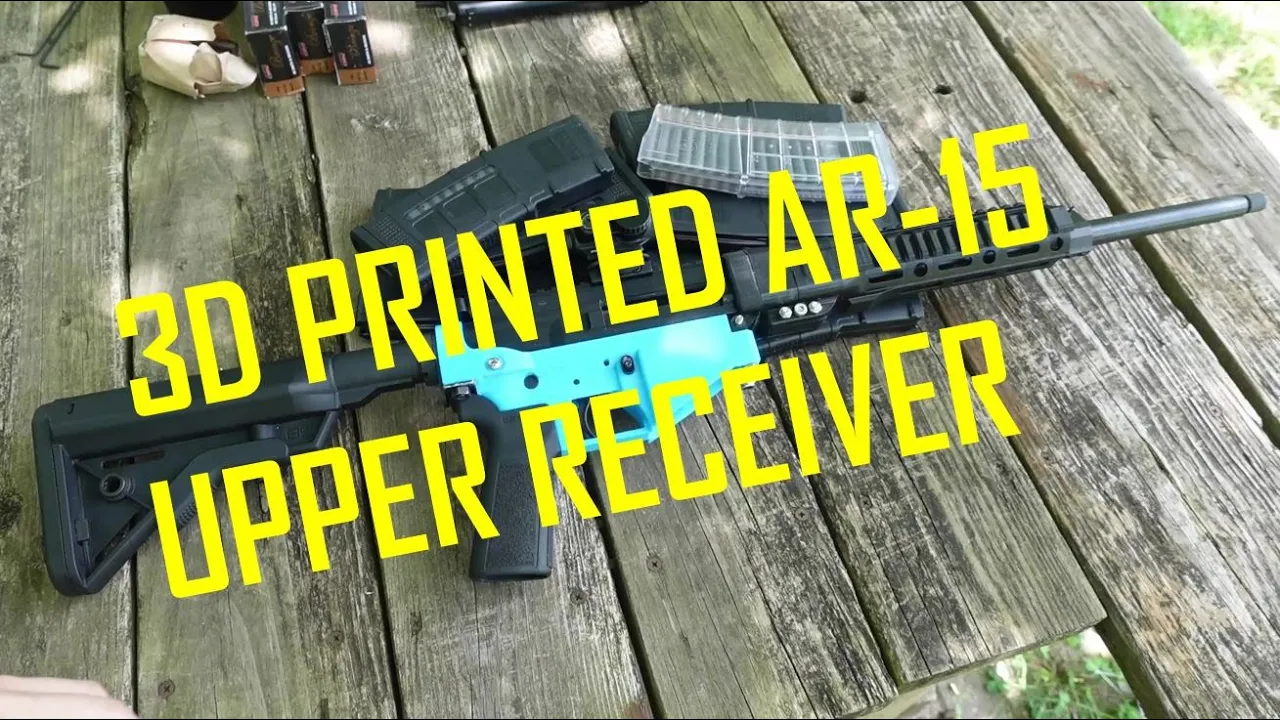 Super long video, but here's my test of the Biden's Bane.
TLDW, when printed in PLA and running a midlength, 16″, M4 profile barrel: for 30-60 rounds it holds up great, between 60 and 90 rounds it experiences point of impact shift due to overheating the upper receiver, it can be pushed to 180 rounds (and beyond) but will have lost any semblance of accuracy by that point.
Video of the shooting starts at: 12:31
Lots of caveats with a test like this – I explain most of them at the beginning, but in general there's many factors that go into a test like that that can skew things one way or the other – by no means is this test meant to be authoritative on what 3D printed AR15 uppers are capable of, just a single data point for reference. Printed in a better material (PLA is really the worst possible material for this), using a lighter weight barrel, brass case ammo (steel case doesn't take as much heat with it when it leaves), environmental temps, even the amount of gun cleaning oil on the barrel before the test starts (I cleaned all oil off of this barrel with degreaser to ensure it wouldn't get all smoky and make it hard to see the gun) – all these factors can have a big impact on how long a printed upper will hold up, so take this video (and any video that presents itself as being authoritative on this subject) with a grain of salt.
Now, for those of you still reading this, bear in mind the Biden's Bane is very nearly 100% printed – it has a cheap stainless steel bushing to isolate gas tube heat from the upper receiver itself, and is otherwise printed. There's certainly room to improve things further, and I touch on some of these at the end of the video. Much more testing and fun to come, but for a PLA AR15 upper (a feat most dismissed as impossible for even a couple shots), 30-60 rounds of accurate fire is nothing to scoff at.
————————————————————————————————————–
I'm Ivan – a fella who works to document and record the history and technical background of the development of homemade firearms.
You can support me directly on Utreon – https://utreon.com/c/ivanthetroll/
You may know me from my work with ARES Research to help author reports about this topic – this channel shows the "behind the scenes" testing that goes into building the body of knowledge requied.
Regardless of if you are here for the research, technology, or just to see some funky looking guns tested, I hope you enjoy.
**All firearms shown and tested are done so in full compliance will all applicable laws. All test firing and use of firearms is conducted on a properly zoned, legally operated firing range.**
…
https://www.youtube.com/watch?v=g7fNRr1ibaA



Source link