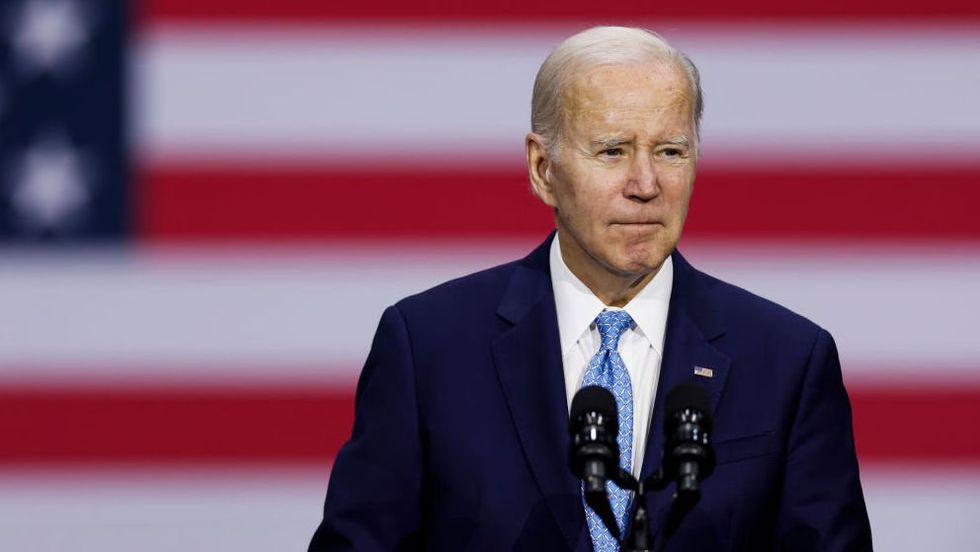 The Biden administration is considering restarting a policy detaining migrant families who illegally enter the United States.
When President Joe Biden campaigned for the White House, he promised to reverse many existing immigration policies under the guise of compassion. One of the policies that Biden ended is known as family detention. Under the policy, migrant families would be detained if they illegally entered the U.S., but under Biden, the families are released from detention and tracked.
But as the border crisis rages on, Biden is being forced to reconsider more restrictive policies, including family detention, the New York Times reported.
The policy is being reconsidered now because Title 42, which allows the government to expedite migrant expulsions, is ending in two months.
"No decisions have been made as we prepare for the Title 42 Public Health Order to lift," the Department of Homeland Security said in a statement. "The administration will continue to prioritize safe, orderly, and humane processing of migrants."
More from CNN:
One official said the administration is looking at multiple options for how to handle migrant families at the southern border, not all of them involving family detention.

Another source familiar with the deliberations added that among the options discussed are some that wouldn't involve detaining families in ICE facilities. This source said that family detentions would be limited to a small number of days – an attempt to set the policy apart from the Trump administration's handling of family detentions.
While the potential policy change is being framed as returning to Trump-era policies, NBC News explained that family detention began as a policy under Barack Obama.
Last month, Biden announced a strict new policy that would disqualify migrants from asylum if they enter the U.S. illegally.
The policy, according to the New York Times, "would allow rapid deportation of anyone who had failed to request protection from another country while en route to the United States or who did not notify border authorities through a mobile app of their plans to seek asylum." The policy would take effect in May upon the end of Title 42.
The policy was announced after more than 150,000 migrants entered the U.S. in January, a significant decrease from the more than 250,000 who entered in December 2022.
Like Blaze News? Bypass the censors, sign up for our newsletters, and get stories like this direct to your inbox. Sign up here!