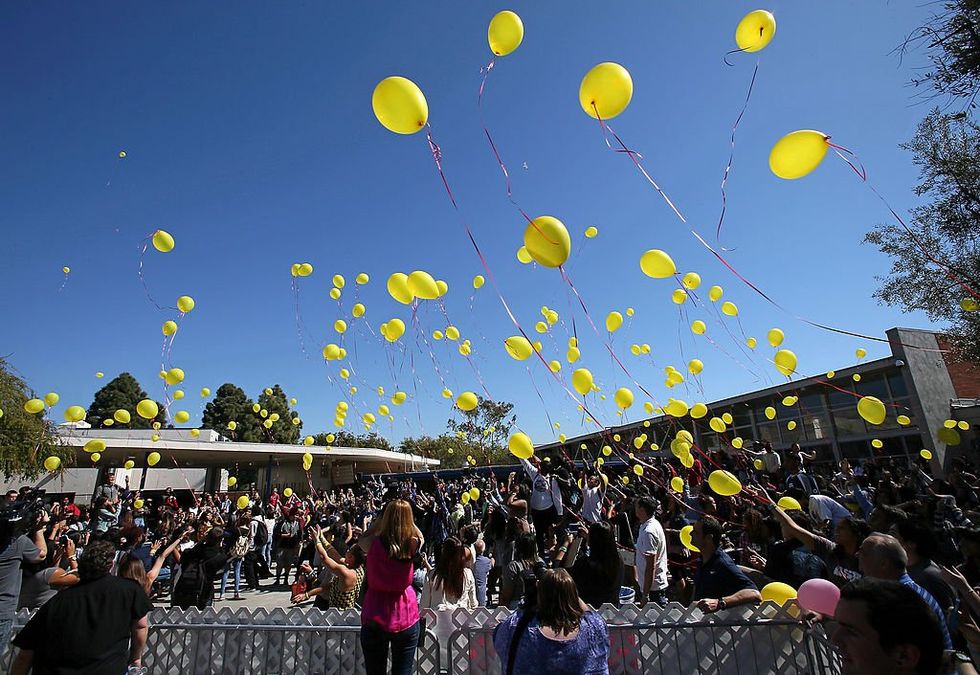 Parents are fighting back after a California high school eliminated honors English classes, ostensibly to foster racial equity, the Wall Street Journal reported Friday.
"We really feel equity means offering opportunities to students of diverse backgrounds, not taking away opportunities for advanced education and study," Culver City parent Joanna Schaenman, who helped spearhead the effort, told the WSJ.
Some parents of Culver City High School students disagreed with the district's position that uniform courses, which "ensure students of all races receive an equal, rigorous education," should replace the optional honors classes, according to the WSJ's reporting.
Freshmen and sophomores now all take the same level of English class, called "College Prep." The district's reasoning is that honors classes lead to a tiered system that discourages Black and Latino students to opt for AP classes in their junior and senior years.
Those honors classes, which are no longer available, failed to enroll enough Black and Latino students. That, in turn, the district reasons, could be part of the reason Black and Latino students are also underrepresented in Advanced Placement classes. AP classes are the very classes that can give students a leg up in the college admissions process.
"I was born in Cuba, and it doesn't sound good when people are trying to achieve equal outcomes for everyone," parent Pedro Frigola told the WSJ.
Frigola's daughter, Emma Frigola, is a ninth grader who had wanted to take the honors English class. She told the outlet that in the current uniform English class, the teacher gathered resources for the students and chose topics for their research papers.
Emma's sister, Elena Frigola, told the outlet that in the past, honors English students chose their own research topics for which they gathered their own sources. Elena is now an eleventh grader.
Culver City is not the only Golden State high school that has recently faced controversy over eliminating honors classes. A similar scenario unfolded last year at Patrick Henry High School in San Diego.
"Public outrage" erupted over a decision to remove honors classes at San Diego's largest high school for "equity" reasons in April, 2022, CBS 8 reported. As a result, Patrick Henry High School's principal, Michelle Irwin, "paused" the decision.
The "public outrage" at Patrick Henry High School involved "dozens" of students protesting at lunch time and a number of posts from parents in a then newly-established Facebook page dedicated to the issue.
Like Blaze News? Bypass the censors, sign up for our newsletters, and get stories like this direct to your inbox. Sign up here!