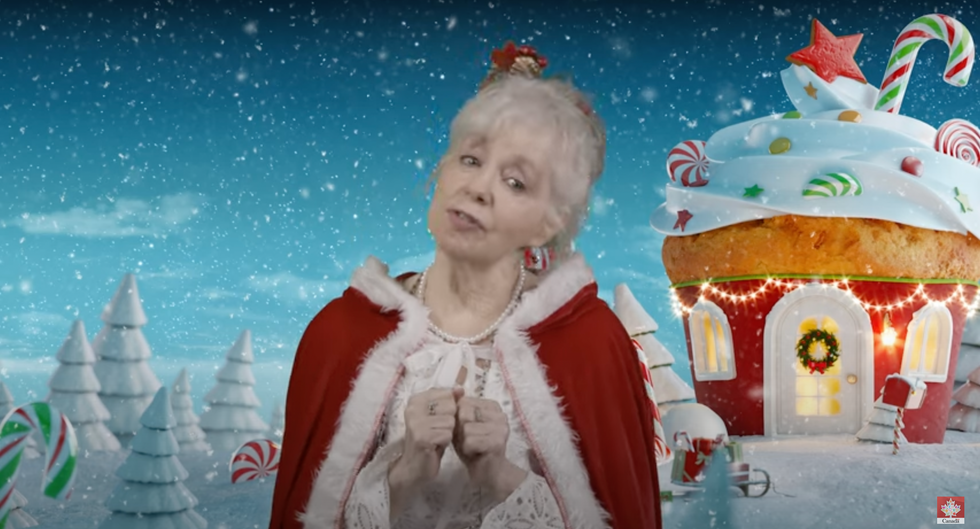 America's neighbors to the north have released a cringeworthy video targeting children that features Canada's chief public health officer, Theresa Tam, speaking to a woman playing the character of Mrs. Claus.
Tam says that she is performing her "yearly call … for Santa's holiday health check" — she is greeted by Mrs. Claus, who explains that "Santa was late for snow yoga" and that the big man "says it's great cross-training for sleigh driving."
"We are both up to date with our vaccinations, including COVID boosters and flu shots," Mrs. Claus says.
After saying that she instructs Santa "to make a list" as well as to check it two times, the woman pulls out a scroll to read the list which includes, keeping up to date on vaccinations, utilizing a mask in crowded indoor areas, and hand-washing.
"Parents and Caregivers, I had a great chat with Mrs. Claus about things we can do to make this a happy and healthy holiday season. Here's the scoop from the #NorthPole," a tweet featuring the video on the "@CPHO_Canada" account reads.
People on social media sounded off .
"Creepy freaks," tweeted Rebel News publisher Ezra Levant.
"The fact that this video was directed towards parents and caregivers, yet is styled as a video for first graders is insulting, infantilizing and completely indicative of how this government sees Canadians. #FundedByYourTaxDollars," tweeted Conservative Party of Canada director of communications Sarah Fischer.
"Anyone else here feel like our country has been taken over by escaped psych ward patients?" someone else remarked.
"The propoganda is strong with this one," another person tweeted.