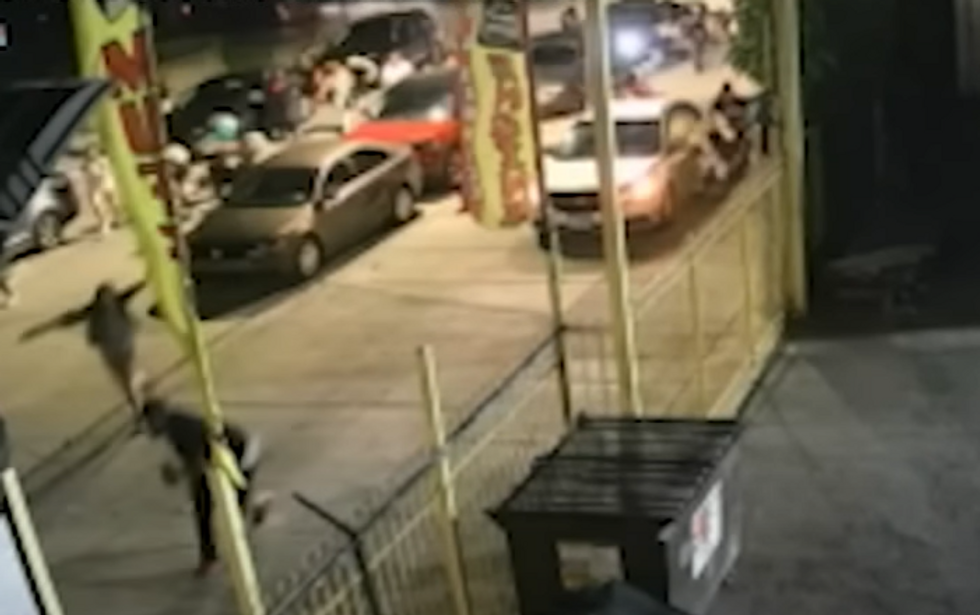 Chicago suffered yet another bloody weekend as scores of shootings erupted throughout the city. Shooting fatalities reached double digits for the second weekend in a row.
WLS-TV reported on Sunday night, "At least 50 people have been shot, 10 fatally, in Chicago shootings so far this weekend, police said."
There were 51 people shot, including 12 fatally, during Memorial Day weekend in Chicago.
Included in this weekend's rampant gun violence was a tragic mass shooting in the Austin neighborhood on Chicago's West Side.
A large group gathered to commemorate a man who perished in a fatal car crash four years earlier, according to police. A verbal altercation erupted during the tribute for the deceased man, which then quickly escalated into a deadly gunfight, said Deputy Chief Adnardo Gutierrez of the Chicago Police Department.
"They were out there celebrating and then something happened, and a verbal altercation occurred, and somebody began shooting, or multiple people began shooting," Gutierrez said during a press conference on Sunday.
Surveillance video shows the moment that gunfire erupts. People at the celebration of life event run for their lives. The footage shows a gunman behind a car shooting his firearm.
A 25-year-old woman was fatally shot and six other people were wounded. The woman was pronounced dead at Mt. Sinai Hospital. The six other victims were hospitalized, including a 29-year-old man in critical condition with a chest wound.
Police are still investigating the mass shooting, and no suspects have been arrested as of Sunday afternoon.
(WARNING: Graphic video)
7 shot, 1 killed in Chicago | Surveillance video captures moments after shots firedwww.youtube.com
The heartbreaking gun violence was not only reserved for the weekend.
CWB Chicago released chilling video of a group of criminals armed with makeshift machine guns opening fire on a crowd. The alarming video reportedly shows a fatal shooting that happened around 8:20 p.m. on Wednesday.
The shocking video released on Sunday shows four armed suspects scurrying through a vacant lot and hiding behind bushes and a building. Then they all spring out and unleash a hailstorm of gunfire into a crowd not seen on the video. Two of the shooters were using machine gun-like firearms.
CWB Chicago reported, "The offenders whose guns generated automatic fire were likely using handguns equipped with 'Glock switches,' illegal after-market devices that enable semi-automatic pistols to fire more than one round with a single trigger pull. The devices are prohibited under state and federal laws."
The shooting killed 14-year-old Pierre Johnson after he was shot in the chest. Two men, ages 18 and 19, were critically wounded. A 21-year-old man was shot in the hand.
Officers with the Chicago Police Department responded to the shooting. When they arrived at the crime scene, a 16-year-old boy shot at them, and they returned fire.
The boy was found with a gunshot wound to his leg, but investigators said it was not clear if he was shot by police or the earlier shooting.
The boy was arrested and charged with six counts of attempted first-degree murder of peace officers, three counts of aggravated discharge of a firearm toward a vehicle occupied by peace officers, three counts of aggravated discharge of a firearm toward an occupied vehicle, and unlawful use of a weapon by a person under 21, according to police.
(WARNING: Graphic video)
Like Blaze News? Bypass the censors, sign up for our newsletters, and get stories like this direct to your inbox. Sign up here!