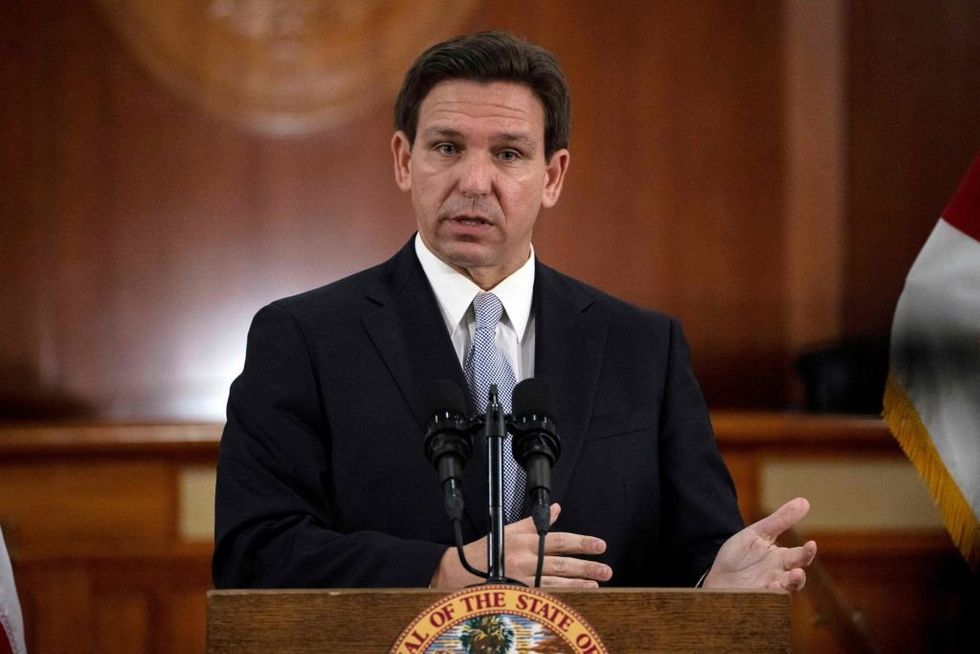 Florida Gov. Ron DeSantis — a Republican who is widely viewed as someone who could potentially mount a presidential bid in the coming months — has issued a letter urging President Joe Biden to grant tennis player Novak Djokovic an exemption from U.S. COVID-19 vaccination requirements for foreign travelers who wish to enter the country.
Djokovic's request for a waiver has been denied, according to GOP Sen. Rick Scott of Florida. Without gaining entry to the U.S., the athlete won't be able to compete in the Miami Open, and he has already withdrawn from the BNP Paribas Open.
"The time has come to give up the fiction that COVID vaccines remain a necessary tool to promote public health," DeSantis wrote. "Florida's Surgeon General has issued guidance recommending against the COVID-19 mRNA vaccines for males ages 18-39 years old — precisely the cohort of Mr. Djokovic," he noted. "I respectfully ask you to grant his requested exemption so that he may delight and inspire tennis fans in Florida and around the Nation."
Certain noncitizens must furnish proof of vaccination to travel into the U.S. by air, according to the Centers for Disease Control and Prevention. Similarly, the U.S. Department of Homeland Security indicates that certain non-Americans who wish to enter the country "via land ports of entry and ferry terminals at the U.S.-Mexico and U.S.-Canada borders are required to be fully vaccinated against COVID-19 and provide proof of vaccination upon request."
DeSantis suggested that under the current rules, Djokovic may be able to enter the country via boat. The governor raised the prospect and asked the administration to confirm that this is the case.
"It is also not clear to me why, even by the terms of your own proclamation, Mr. Djokovic could not legally enter this country via boat. Please confirm no later than Friday, March 10, 2023, that this method of travel into Florida would be permissible," DeSantis said in the letter.
"Furthermore, even as you enacted the Proclamation on air travel that remains in force to this day, your administration pointedly allowed thousands of unvaccinated migrants to enter our country through the southern border," DeSantis wrote. "In sum, the current 'travel ban' as applied to Mr. Djokovic — and presumably millions of other potential unvaccinated foreign visitors — seems completely ungrounded in logic, common sense, or any genuine concern for the health and welfare of the American people."
Like Blaze News? Bypass the censors, sign up for our newsletters, and get stories like this direct to your inbox. Sign up here!