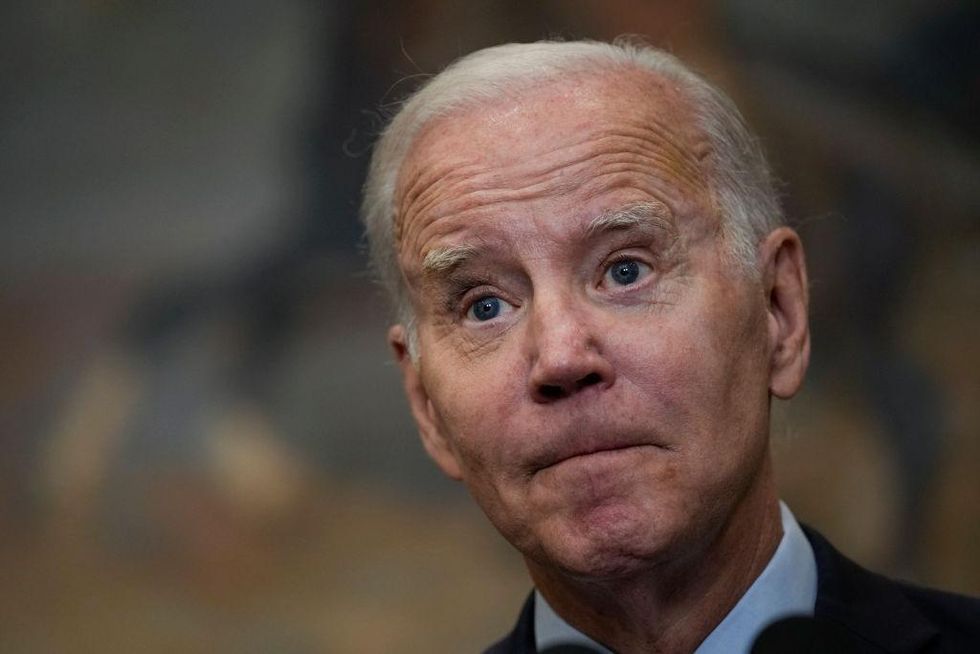 Department of Justice officials found more classified documents at President Joe Biden's home in Wilmington, Delaware. Biden's lawyer said a DOJ search revealed "six items of documents with classification markings."
DOJ officials conducted a 12-hour search of Biden's Delaware house on Friday.
Bob Bauer, a personal lawyer for Biden, said in a statement, "DOJ requested that the search not be made public in advance, in accordance with its standard procedures, and we agreed to cooperate."
"DOJ had full access to the President's home, including personally handwritten notes, files, papers, binders, memorabilia, to-do lists, schedules, and reminders going back decades," Bauer stated.
He continued, "DOJ took possession of materials it deemed within the scope of its inquiry, including six items consisting of documents with classification markings and surrounding materials, some of which were from the President's service in the Senate and some of which were from his tenure as Vice President. DOJ also took for further review personally handwritten notes from the vice-presidential years."
Richard Sauber, who serves as White House special counsel, noted that the president and first lady Jill Biden were not at the Wilmington residence during Saturday's search that began at approximately 9:45 a.m. and concluded at around 10:30 p.m. Biden is spending the weekend at his beachfront property in Rehoboth Beach, Delaware – about 90 miles south of Wilmington.
CNBC reported, "Some of the classified documents and 'surrounding materials' dated from Biden's tenure in the Senate, where he represented Delaware from 1973 to 2009, according to his lawyer, Bob Bauer, who said the DOJ was invited to conduct the search. And 'some of" the documents' were from his tenure as vice president in the Obama administration, from 2009 through 2017, Bauer said."
Previous classified documents were discovered at the president's former office at Biden-Penn Center in Washington, D.C., on Nov. 2, 2022 – six days before the midterm elections. However, the discovery of classified docs was not revealed to the public until a report by CBS News on Jan. 8.
More sensitive documents were found in the garage of Biden's Delaware home on Dec. 20. U.S. Attorney General Merrick Garland confirmed the existence of the documents on Jan. 12.
On Jan. 14, Sauber admitted that six more pages of classified documents were found during a search of Biden's private library at his house in Wilmington, Delaware.
On Thursday, President Biden said he has "no regrets" about the classified documents.
Sauber said on Saturday, "Since the beginning, the President has been committed to handling this responsibly because he takes this seriously."
Like Blaze News? Bypass the censors, sign up for our newsletters, and get stories like this direct to your inbox. Sign up here!