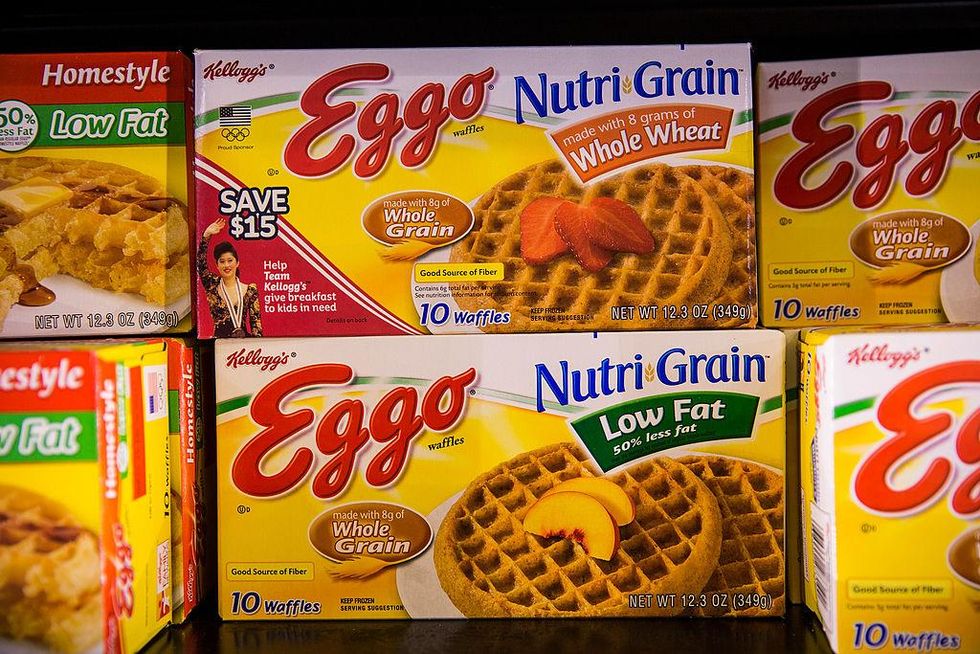 The Eggo company, creators of the Eggo waffle, will be required to pay a fine of $85,000 after a release of toxic ammonia in 2021 from its factory in San Jose, California.
A press release from the office of the district attorney of Santa Clara County, California, says the waffle-making company has been "convicted and sentenced."
The company has been charged with five offences, including "negligently discharging an air contaminant, failing to immediately report that release, providing inadequate training to its contractors, and failing to implement an adequate emergency action plan."
On Jan. 22, 2021, a "subcontractor on a scissor lift" damaged a pipe that led to the release of anhydrous ammonia (meaning without water) into the surrounding neighborhood soon thereafter. The gas is commonly used as a refrigerant in food processing operations, according to the district attorney's office.
Eggo managers did not call in the emergency for over an hour, according to statements, believing that they had stopped the leak. About 3,400 pounds of anhydrous ammonia escaped into the neighborhood, causing residents to shelter in place until the leak had been fixed. However, no injuries have been reported.
"Public safety and the environment are threatened with every passing minute in these cases," said Santa Clara Deputy District Attorney Jason Bussey in a statement. "When companies fail to immediately report a release, they face serious consequences," he concluded.
Eggo parent company Kellogg's assured customers in a statement that it is working to ensure significant enhancements in safety protocols to prevent any further incidents.
The "safety" of "workers and the environment are top priorities" at Kellogg, according to spokesperson Kris Bahner. "Thankfully, no one was injured in last year's ammonia incident," he continued.
"Since that time, we've made a number of significant enhancements to our processes and protocols to ensure we have the safest possible environment for our employees and neighbors," the spokesperson claimed.
According to Santa Clara County, Eggo simply "cooperated with regulatory authorities" and is upgrading systems and procedures.
Eggo, which now must "leggo" of the large sum of money, was founded in 1935, in San Jose, California, by a man named Frank Dorsa, according to the Sacramento Bee.
1989 Eggo Waffle "Leggo my Eggo" TV Commercialwww.youtube.com