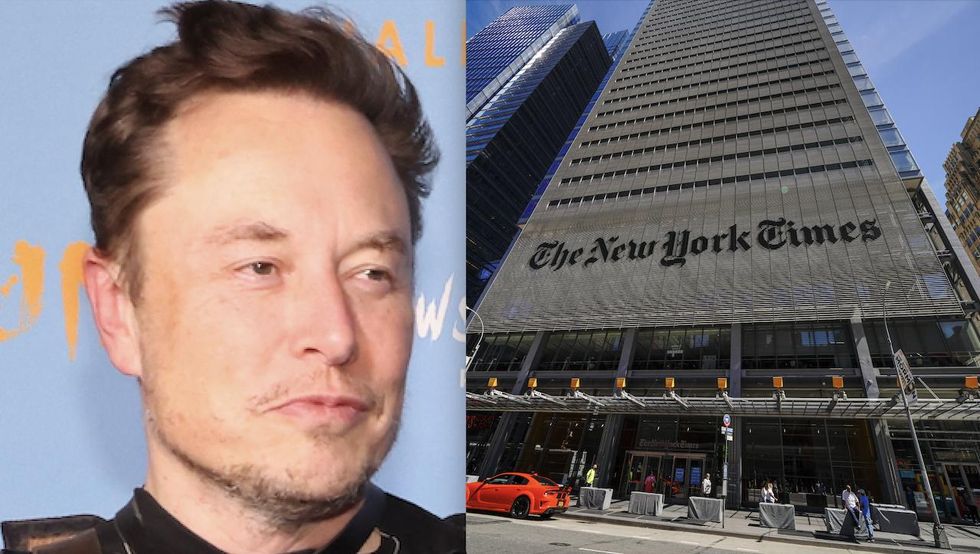 Elon Musk on Saturday called the New York Times a "lobbying firm for far-left politicians" after the paper apparently ran no story about Friday's release of "The Twitter Files" — the trove of internal emails detailing the social media platform's censorship of the Hunter Biden laptop story ahead of the 2020 election.
Emails also showed members of then-presidential candidate Joe Biden's inner circle reached out to Twitter and asked its personnel to "review" tweets — after which Twitter deleted them.
While journalist Matt Taibbi noted that those working for then-President Donald Trump also had access to Twitter for such requests, which Twitter also honored, it wasn't an equal enterprise.
"This system wasn't balanced. It was based on contacts. Because Twitter was and is overwhelmingly staffed by people of one political orientation, there were more channels, more ways to complain, open to the left (well, Democrats) than the right," Taibbi explained.
What did Musk tweet about the NYT?
Outkick.com founder Clay Travis tweeted Saturday that the Times' app was devoid of stories "this morning" on Musk or the Twitter "email release" Friday night.
Musk replied, "That is because The New York Times has become, for all intents and purposes, an unregistered lobbying firm for far-left politicians."
TheBlaze on Saturday evening ran searches on the Times' website for "Twitter" and "Elon Musk," and it returned no Friday or Saturday headlines addressing "The Twitter Files." The searches, however, returned the following headlines — all from Friday:
"Elon's Two-Day War with Apple + How to Beat an A.I. Censor + S.B.F.'s 'Bad Month'"
"Hate Speech's Rise on Twitter Is Unprecedented, Researchers Find"
"Twitter Keeps Missing Its Advertising Targets as Woes Mount"
"Kanye West Is Suspended From Twitter After Posting a Swastika"
Fox News, citing the Media Research Center's Alex Christy, reported that all three major TV news networks – ABC, CBS, and NBC – ignored "The Twitter Files" story Friday evening.
Fox News said it reached out to the Times for comment on the issue but "did not hear back as of the time this article was published."
Oh, and in regard to the Times' story headlined "Hate Speech's Rise on Twitter Is Unprecedented, Researchers Find," Musk on Friday tweeted that the claim is "utterly false."