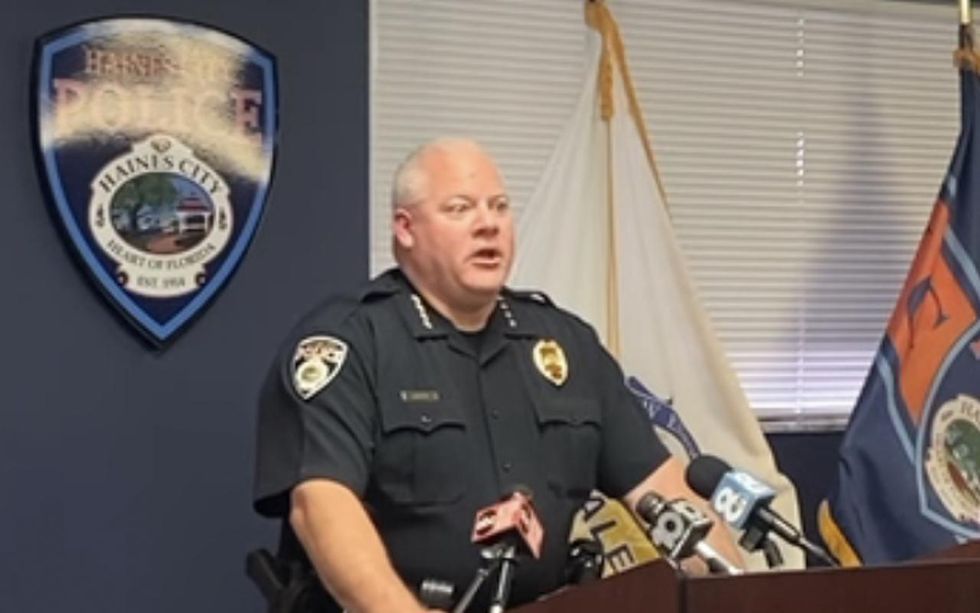 Goreck added that "one should expect that if you are brazen enough to enter into someone's residence — and it is not yours — with intent to commit an unlawful act, there may be repercussions."
Namely, "If you break into somebody's house, you might end up getting shot by the homeowner," which he said is the "logical conclusion" to which most folks would arrive.
What happened?
Fox News said Goreck was referring to a concealed-carrying homeowner who shot one of two intruders he found burglarizing his residence after he arrived home Friday.
While both suspects fled the scene, officers caught up with the wounded suspect at a nearby park by using a K-9 officer, the cable network said.
"Immediately at that point the officers — even though this was a felon who had been illegally inside someone's house — immediately changed focus and changed gears and went from a search and locate and apprehend to saving this individual's life," Goreck said during the press conference, according to Fox News.
The wounded suspect was identified as 27-year-old Tyriek Tramaine Washington, the cable network said, adding that he was hospitalized after being hit with multiple gunshots that are not believed to be life-threatening.
Washington — whom the chief said is "no stranger" to law enforcement after he listed several past offenses — has been charged with burglary in this latest incident and is being held at the Polk County Jail, Fox News said.
Authorities still investigating the incident are trying to locate the second suspect, the cable network added.
Police said the armed homeowner fully complied and answered all their questions, Fox News said. Goreck noted in the press conference that the homeowner was not arrested, and it is believed due to available evidence that he was legally justified in defending his home.
Like Blaze News? Bypass the censors, sign up for our newsletters, and get stories like this direct to your inbox. Sign up here!