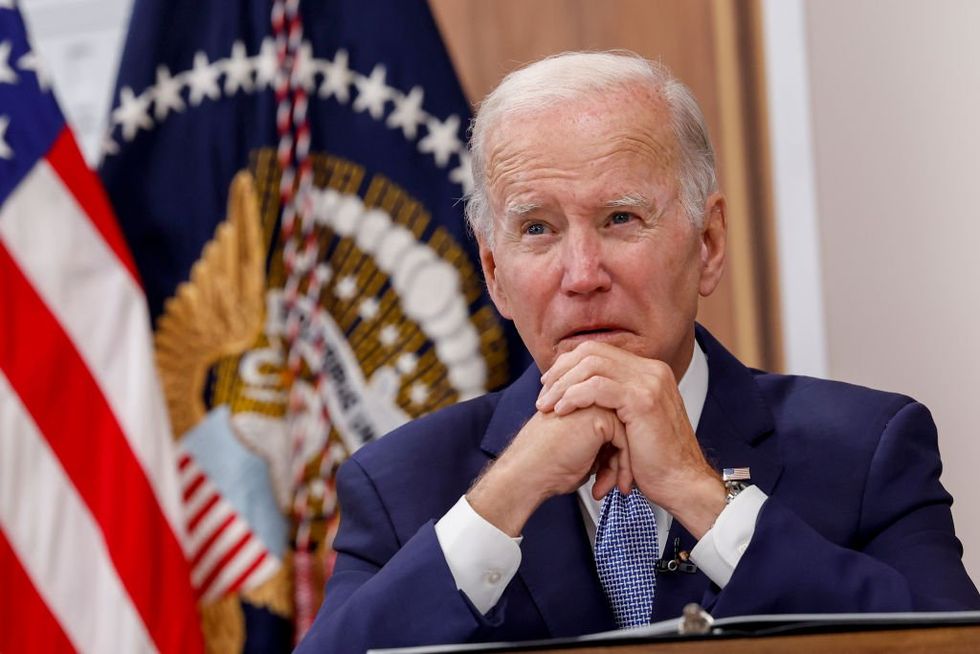 On Thursday, the House Oversight Committee released a memo revealing additional information from its investigation into the Biden family's shady business dealings linked to the Chinese Communist Party.
Committee Chairman James Comer (R-Ky.) reported that on March 1, 2017, less than two months after Joe Biden left office as vice president, a Chinese energy company, State Energy HK Limited, sent $3 million to Rob Walker, a Biden family associate and former Clinton administration official.
As detailed in the House Oversight Committee's Thursday memorandum, the following day, $1,065,000 was sent to European Energy and Infrastructure Group, a company based in Abu Dhabi linked to James Gilliar, a business partner of Hunter Biden.
Over the next three months, the money was reportedly distributed in incremental payments to at least three Biden family members and two associates with close ties to the family.
From March through May of 2017, the cash was allegedly dispersed in 16 separate transactions to Hallie Biden, companies linked to Hunter and James Biden, and an unknown bank account identified only as "Biden."
Hunter Biden's Owasco PC and RSTP II LLC accounts received six wire transfers from Robinson Walker LLC totaling $610,692, according to the committee.
On Thursday, a spokesperson for Hunter Biden's legal team told the New York Post, "Hunter Biden, a private citizen with every right to pursue his own business endeavors, joined several business partners in seeking a joint venture with a legitimate energy company in China."
"Hunter received his portion of good faith seed funds which he shared with his uncle, James Biden, and Hallie Biden … and nobody else," the spokesperson added.
The House Oversight Committee reported that Joe Biden's bother, James Biden, received a total of $360,000 in five separate payments from April through May 2017.
Hallie Biden, Beau Biden's widow, who also previously dated Hunter Biden following his brother's death in 2015, reportedly received $25,000 via wire transfer from Walker.
The committee reported that four wire transfers between March and May 2017 were made to an "unknown Biden" totaling $70,000.
Over the three-month period, Biden family members allegedly acquired approximately $1,065,692 in total, similar to the amount wired to Gilliar's company.
Walker appears to have kept the remainder of the funds, totaling $869,308.
The House Oversight Committee noted that it plans to continue its investigation into the Biden family's business dealings and expressed several concerns regarding the results of the latest probe. The committee stated:
The Committee is concerned about the information revealed in these bank records, including: (1) why the Chinese energy company waited less than two months after Vice President Biden left public office to send the $3 million wire; (2) why the Robinson Walker, LLC account received the China company's payment instead of the Biden family members' companies; (3) why the payments to the Biden family members were structured in incremental payments to different bank accounts; (4) what services the Biden family members provided to the China company and when those purported services were provided; (5) why Hallie Biden—publicly reported to work as a school counselor—received money from Robinson Walker, LLC; 2 and (6) who the account holder is for the bank account entitled 'Biden.'
Like Blaze News? Bypass the censors, sign up for our newsletters, and get stories like this direct to your inbox. Sign up here!