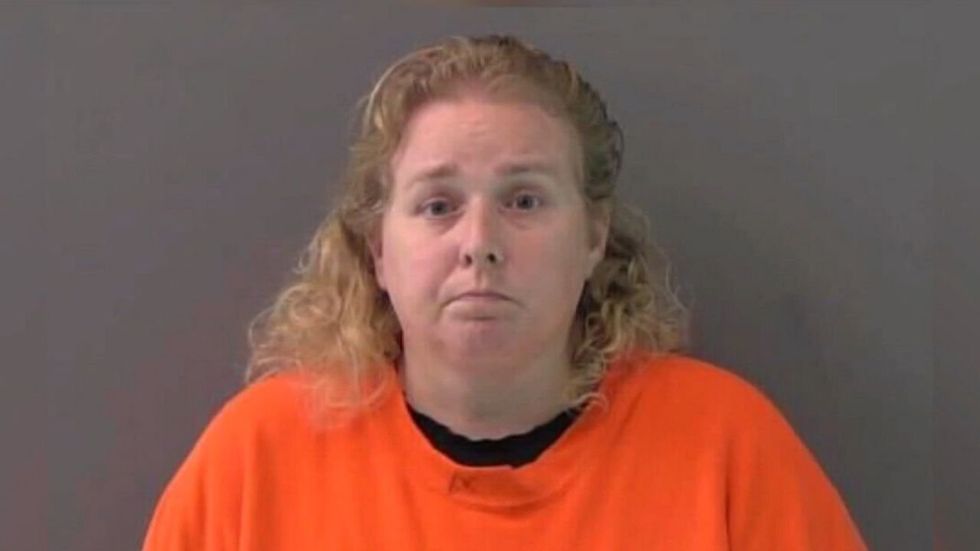 A Soros-backed, progressive district attorney in Austin, Texas, recently cut a no-jail plea deal with a bus driver who fatally struck a bicyclist while under the influence of prescription drugs.
In January 2019, while driving a city bus at the University of Texas-Austin campus, Austin CapMetro driver Mindi Stafford hit 39-year-old bicyclist Anthony John Diaz.
Diaz was pronounced dead at the scene after being dragged under the bus for over 100 feet. Security footage that captured the crash revealed that Stafford did not brake until after hitting Diaz.
At the time of the incident, the 11 passengers on the bus told authorities that they had seen Diaz before the crash.
According to reports, Stafford was behaving strangely and talking to herself. In Stafford's backpack, authorities found four prescription medications with several side effects, including confusion, dizziness, and drowsiness. Stafford failed a sobriety test at the scene but did not test positive for alcohol or illegal drugs.
Earlier this month, Travis County District Attorney Jose Garza, a progressive whose campaign received hundreds of thousands of dollars from billionaire George Soros, offered Stafford a plea deal to reduce her charges from manslaughter to criminally negligent homicide.
Garza was elected as DA in January 2021 despite having no previous experience as a prosecutor. He ran on the promise to investigate police misconduct, not prosecute low-level drug crimes, and to reform the county's cash bail system.
Stafford agreed to Garza's deal, which allowed her to avoid jail time and instead receive seven years' deferred adjudication — essentially probation.
Adam Loewy, an attorney who represented the Diaz family, told KTBC-TV that he was "very troubled" by the deal.
"This woman should spend some time in prison reflecting on killing this young man, and it is so troubling to hear that some sort of deal like this is going to be struck," Loewy stated.
Garza came under fire in September for agreeing to give Leo Anthony Carreto-Lopez, 19, a 10-day sentence for killing Teresa Gonzales, 19, in a drunk-driving accident.
Dennis Farris, the president of the Austin Police Retired Officers Association and an Austin police officer, told Fox News Digital that Stafford's plea agreement is another example of Garza's failure to protect the victims of crime.
"It literally is sending a message to the criminals in Travis County to go ahead and commit crimes, the DA is going to let you off, and you can go back to committing crimes," Farris said.
He noted that if Stafford "keeps her nose clean" during the seven-year deferred adjudication, she will have a clean record.
"You have somebody who killed somebody while they were impaired, will face zero consequences for what they did," Farris stated. "The person needed to go to jail. They needed to go to prison."
Garza's office did not respond to a request for comment, Fox News Digital reported.
During a community meeting last week, Austin police representatives torched Garza for failing to keep the community safe.
Following the meeting, the DA's office posted on Twitter, "DA Garza reminded our community that our office has no policy preventing an officer from making a lawful arrest. It is harmful to our community's public safety for there to be inaccurate information that our office is not prosecuting certain offenses."
Like Blaze News? Bypass the censors, sign up for our newsletters, and get stories like this direct to your inbox. Sign up here!