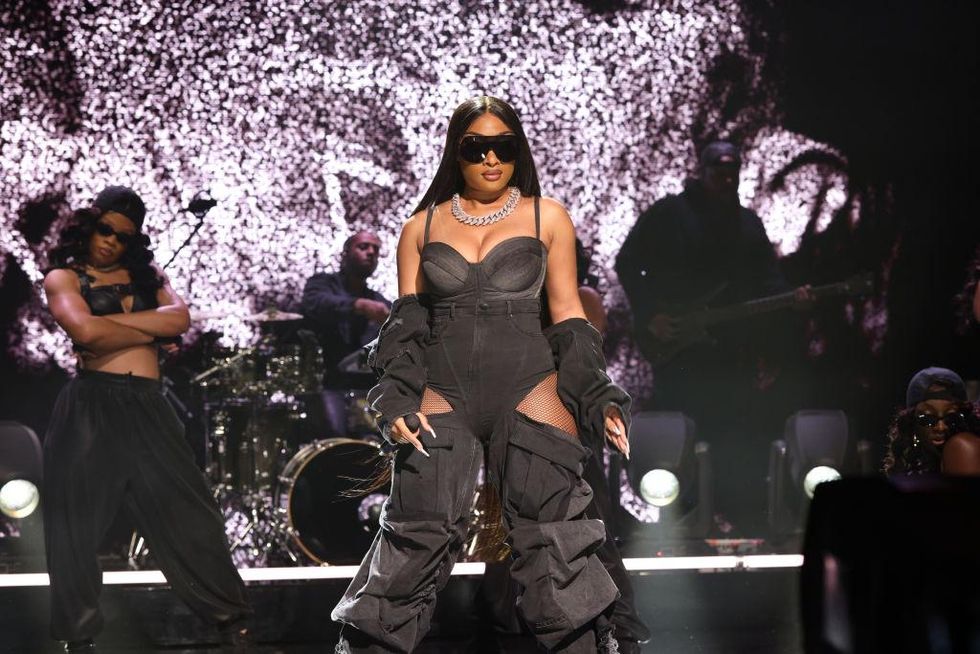 A Los Angeles jury convicted rapper Tory Lanez Friday night on all three counts he was facing as the result of an incident in which female rapper Megan Thee Stallion (whose real name is Megan Pete) was shot in July of 2020.
Lanez and his defense attorneys continued to insist upon Lanez's innocence even after the verdict was read. In a post-trial interview with ABC News, Lanez' attorney said, "We're very disappointed, shocked and didn't expect it." He also said that Lanez was, "very surprised, very disappointed, shocked but he holds strong onto his faith and believes the truth will come out."
The case became a major flashpoint of contention, particularly in liberal circles, due to the online response Pete received when she initially told her story in 2020. Pete claims that, after an argument, Lanez "was holding the gun pointing at me," and that he said "dance b**ch" before shooting her in the feet. "I froze … I felt shocked."
Pete went public with her story in 2020 and claims that she faced significant online backlash from internet commenters who doubted her story, leading her to pen an op-ed in the New York Times entitled, "Why I speak up for black women."
Throughout the trial, Lanez and his team did not dispute that Pete had been shot; rather, they attempted to portray Lanez as the victim of mistaken identity. The trial was beset by controversy regarding the witnesses, including regarding Pete's former friend Kelsey Harris, who texted Pete's bodyguard Justin Edison "Help Tory shot Meg 911" immediately after the incident. At trial, Harris changed her story, saying, "I don't know why I said that to Justin. I didn't see anything happen."
Edison, for his part, was scheduled to testify in the trial, but went missing a day before his scheduled testimony, only to resurface while the jury was in the midst of its deliberations.
Pete also testified on the stand, as well as the police who responded to the incident and a number of forensic experts.
Following the verdict, Pete's attorney Alex Spiro told ABC News, "The jury got it right. I am thankful there is justice for Meg."