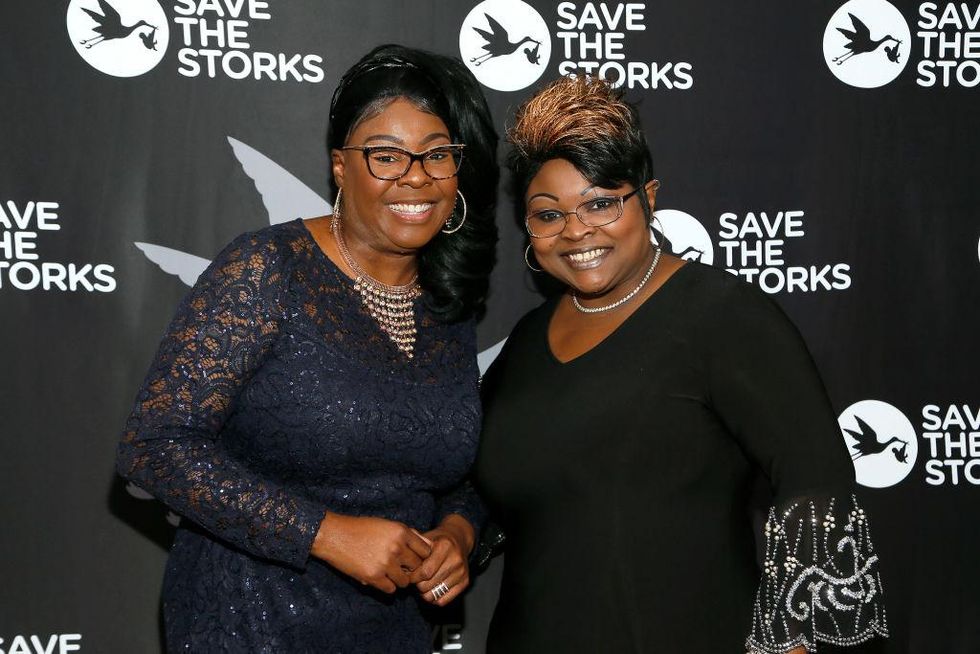 Lynette Hardaway of "Diamond and Silk" fame has passed away, according to former President Donald Trump and posts on the duo's social media pages.
Hardaway, known as "Diamond," and Rochelle Richardson, known as "Silk," are sisters who composed the dynamic duo known for being outspoken conservatives and staunch supporters of former President Donald Trump.
"Really bad news for Republicans and frankly, ALL Americans. Our beautiful Diamond, of Diamond and Silk, has just passed away at her home in the State she loved so much, North Carolina. Silk was with her all the way, and at her passing. There was no better TEAM anywhere, or at any time! Diamond's death was totally unexpected, probably her big and precious HEART just plain gave out. Rest In Peace our Magnificent Diamond, you will be greatly missed!" Trump wrote in a post on Truth Social.
Diamond and Silk's social media pages posted a link to a GiveSendGo fundraiser in Hardaway's honor. "The World just lost a True Angel and Warrior Patriot for Freedom, Love, and Humanity! Diamond blazed a trail, founded on her passion and love for the entire race of humanity," the GiveSendGo campaign page reads.
Tributes honoring Hardaway poured in on GiveSendGo, where the campaign has already raised more than $12,000.
People also remembered Hardaway on social media.
"Incredibly sad news- may she rest in peace! It was an honor to represent you both in Congress. Jo and I will be praying for your family and loved ones," GOP Rep. Dan Bishop of North Carolina tweeted.
"Diamond was an incredible person who truly cared about America. I always enjoyed going on the show because she was always positive, had a smile on her face, and constantly reminded people why America is so important and worth saving. Candy and I send our condolences to Silk and Diamond's entire family," Trump-era Housing and Urban Development Secretary Dr. Ben Carson noted in a post on the Dr. Ben & Candy Carson Facebook page.