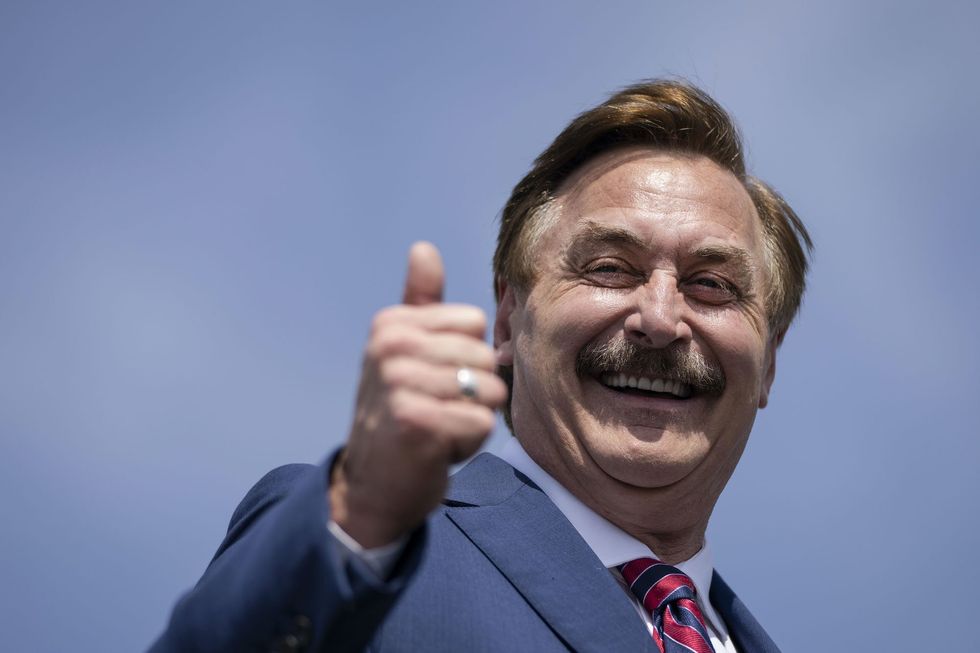 Mike Lindell, the CEO of founder of MyPillow, divulged that he had borrowed $10 million in order to shore up his pillow business and defend his company from lawsuits over his claims that the 2020 election was stolen.
Lindell made the comments to Business Insider in an interview on Wednesday where he outlined the many times in 2022 that he had borrowed millions.
Insider reported that the businessman told them he had borrowed "about 4 million in May, 2 million in the summer, and 4 million in September" to keep the business going.
He also sold a building and borrowed money personally.
"I sold a building I had in Savage, in Minnesota, in October," he added. "And I had to borrow 2 million too. I've spent it all on fighting for this country."
The businessman, who said has admitted to being a crack addict before turning his life to Jesus Christ, was sued by Dominion voting machines for $1.3 billion in February 2021. Attorneys for the company accused him in the lawsuit of slandering the company in order to sell more pillows.
"Lindell — a talented salesman and former professional card counter — sells the lie to this day because the lie sells pillows," the lawsuit alleged.
He had previously said that he looked forward to the Dominion lawsuit so that he could present all the evidence he said he had collected proving its alleged role in fixing the 2020 election.
"I want Dominion to put up their lawsuit because we have 100% evidence that China and other countries used their machines to steal the election," Lindell said in January 2021.
Lindell is countersuing Dominion for $1.6 billion.
In February, Lindell told Jimmy Kimmel on his late night show that he had already spent upwards of $40 million of his personal net worth to try to prove the 2020 election was rigged.
Despite his financial problems, Lindell says he has been able to hold on to his private jet.
"I have to get around, you know," he told Insider.
Editorial note: In the interest of full disclosure, MyPillow is a current advertiser on a program that appears on BlazeTV.
Here's more about Mike Lindell:
MyPillow CEO: 'My Drug Dealers Did an Intervention' | Mike Lindell | The Glenn Beck Podcast | Ep 74www.youtube.com
Like Blaze News? Bypass the censors, sign up for our newsletters, and get stories like this direct to your inbox. Sign up here!