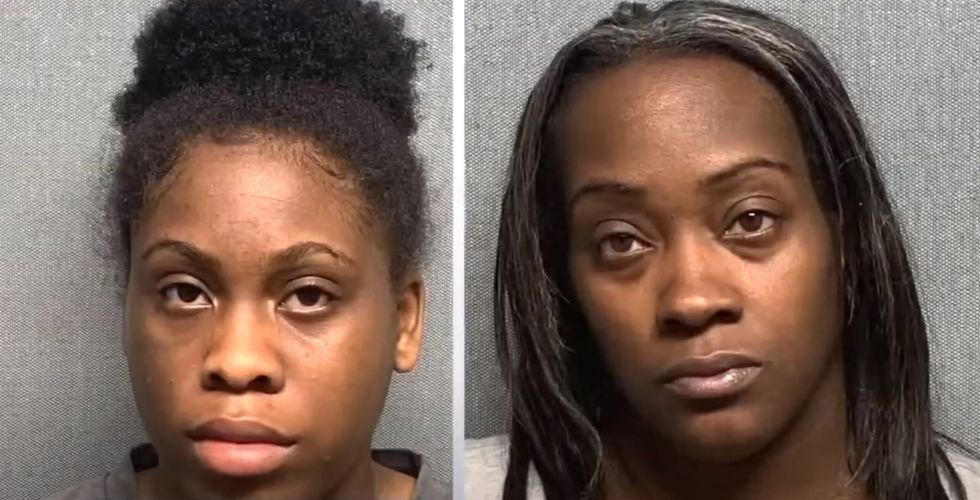 Maryland Police detailed shocking accusations against a mother and a daughter who allegedly dismembered a grandmother and grilled her remains after an accusation of credit card fraud.
The Prince George's County Police Department said that 44-year-old Candice Craig and 19-year-old Salia Hardy were arrested and charged after the death of 71-year-old Margaret Craig.
Police were called to a home in Landover on June 2 after receiving a call from a neighbor who had not seen the grandmother for a few days.
Craig let them into the home when they arrived at about 1:30 p.m., and police said that they smelled the odor of decomposition when they went into the basement. They also said they found blood near garbage bags, and when they looked inside one of the bags, they said they found what looked like brain matter and other remains belonging to the missing grandmother.
A forensic investigator confirmed later that they were human remains.
Charging documents said that investigators found a chainsaw with human remains on it, cutting utensils, cleaning materials, and blood spatter around the basement.
Police said that Hardy waived her rights and told them that she overheard her mother fighting with her grandmother after threatening to report Hardy for credit card fraud.
Hardy allegedly told police that her mother attacked the grandmother and that she found her body in a blue bin the next day.
Charging documents allege that the mother and daughter then tried to dispose of the remains by lighting them on fire on a grill and a bonfire. A witness told detectives that they had seen the daughter and mother burning something in a small fire behind their home on May 27.
Police said that the medical examiner would have a difficult time determining the manner of death given the dismemberment of the body.
Craig is charged with first- and second-degree murder while Hardy is charged with accessory after the fact. They are being held without bond.
Here's a local news report about the harrowing incident:
Maryland mother, daughter charged in 'horrifying' murder of grandmother | LiveNOW from FOXwww.youtube.com
Like Blaze News? Bypass the censors, sign up for our newsletters, and get stories like this direct to your inbox. Sign up here!