"South Park" creators Trey Parker and Matt Stone have raised $20 million in funding through a combination of venture capitalists and Creative Artists Agency (CAA) to develop Deep Voodoo, the duo's deepfake technology company.
Deepfakes are a face-swapping technology often used to put celebrity faces on other actors' heads, with sometimes silly and poor results, but sometimes the outcome can be eerily accurate. The technology has come so far that a conspiracy theory that it was used for the president made waves in July 2022
"We stumbled upon this amazing technology and ended up recruiting the best deepfake artists in the world," Stone said in a statement.
"We are psyched to share their brilliance with the Hollywood creative community," he continued.
The tech company, under Parker's and Stone's Park County Holdings, has already been put to use in the public eye.
The face-swapping technology was shown off impressively in rapper Kendrick Lamar's music video for the song "The Heart Part 5," where the artist transforms into Will Smith, Kanye West, O.J. Simpson, and more.
Deep Voodoo also used 20 deepfake artists and technicians to create a sitcom called "Sassy Justice," a show composed of generated faces using images of people like Donald Trump, Al Gore, Ivanka Trump, Michael Caine, and Mark Zuckerberg.
The description for the show is as follows:
"Fred Sassy is an American Consumer Advocate and reporter for the Cheyenne News at 9, a local TV station in Cheyenne, Wyoming. On his weekly show, Sassy Justice, Fred goes to battle for the common man in his hometown. This week, he's uncovering the dangers behind manipulated videos that are increasingly popping up on the internet."
The show sees the Donald Trump fake interviewing the Al Gore character and arguing with the Zuckerberg owner of a dialysis center.
The company says its artificial intelligence supports productions faster and more cost-effectively than traditional visual effects technology. The "South Park" team brought together the world's "leading deepfake artists" originally to work on a new movie, but when the production was suspended due to COVID-19, they "quickly pivoted to building the best-in-class deepfake tools in the industry today."
With the investment, Deep Voodoo plans on advancing the "development of its leading deepfake technology, cost-effective visual effects services, and original synthetic media projects."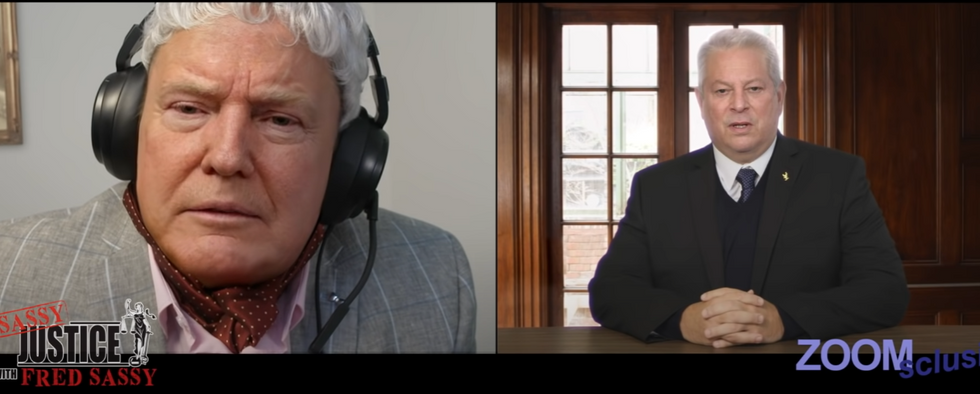 Credit: Sassy Justice / YouTube (screen shot)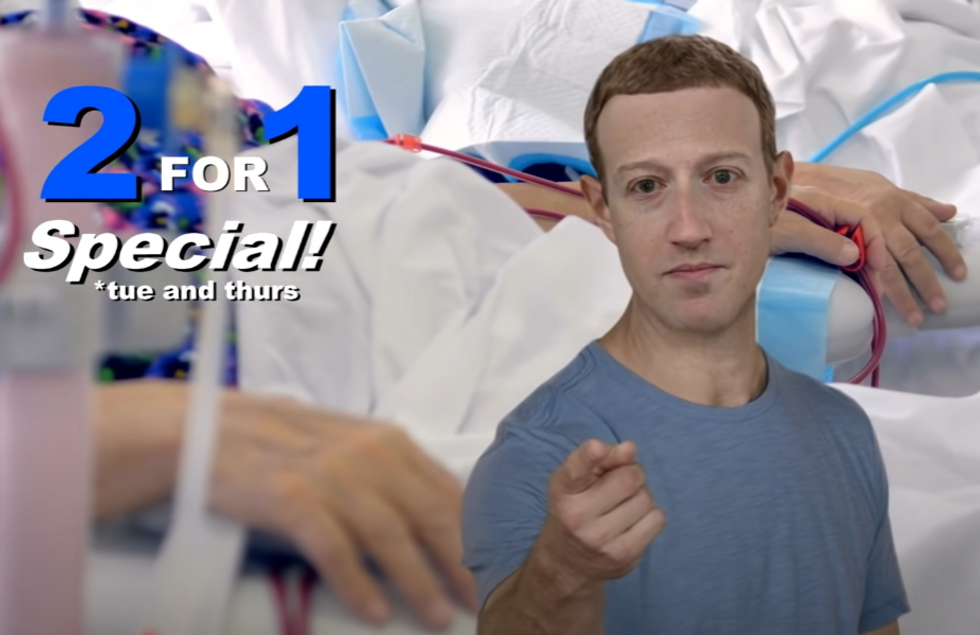 Credit: Sassy Justice / YouTube (screen shot)
Kendrick Lamar – The Heart Part 5youtu.be
Sassy Justice with Fred Sassy (Full Episode) | From Trey Parker, Matt Stone, and Peter Serafinowiczyoutu.be