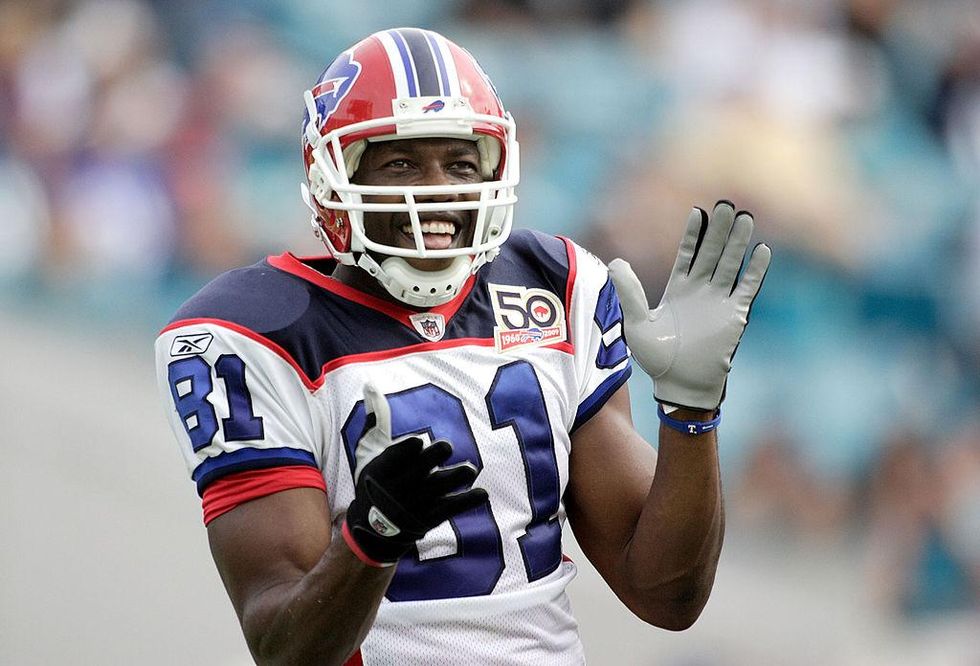 Former NFL player Terrell Owens, 49, is reportedly aiming to return to the NFL, a move that, if he can pull it off, would earn him the distinction of becoming the oldest NFL player ever, according to a report on si.com.
"We've been in constant communication with Jerry Jones' office over the last few days about the possibility of him returning to the Cowboys," Gregory D.L. Daniel, Esq., who is Owens' agent, said, according to the report. "Terrell is ready to contribute and play any role, big or small. He's in outstanding shape. He looks no different than he did years ago. I watched him running routes full-speed with DeSean and he looked great. He didn't drop a pass."
"He's a legend. We want to make history and see him break these records. If anybody can do it, it's him. His three Ds are desire, dedication and discipline. He embodies that every day, even running hills at 3 a.m. on Christmas morning," Daniel said.
Daniel indicated that there has been contact with the Cowboys as well as other teams, according to the report.
Owens, who has previously played for various NFL teams, is featured in the Pro Football Hall of Fame.
"Just let him prove it," Daniel said, according to the report. "Just put him on the field. We can all make a lot of skeptical comments about what he can do. The reason he's doing this is because he knows he can do this. He will never let anyone say what he has the ability to do. Leave it up to his ability and let his skills speak for themselves."