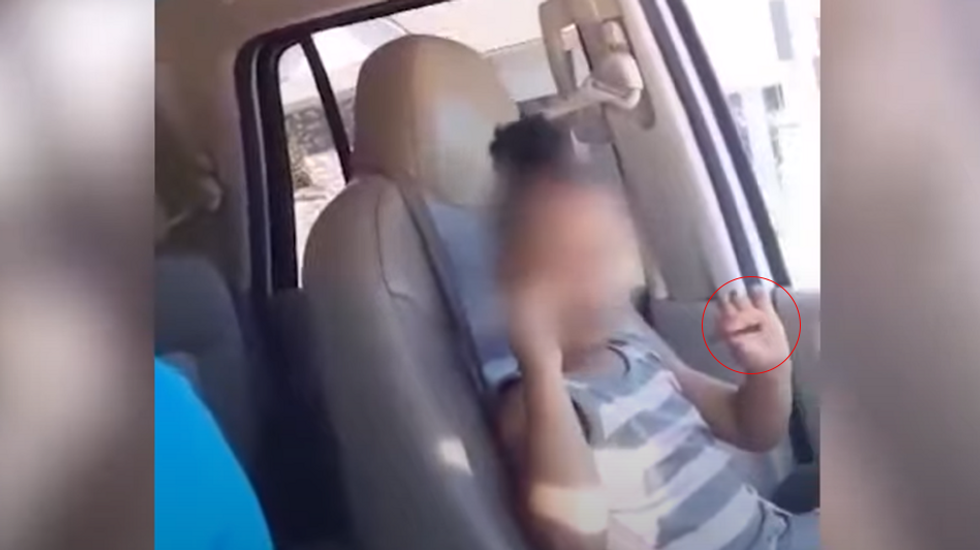 Police arrested a man in Baton Rouge, Louisiana, after a video was posted on social media that showed a small boy smoking marijuana from a "blunt," or large joint, the man gave him.
According to WBRZ 2, John Hall was arrested for contributing to the delinquency of a juvenile for a video in which Hall was seen handing a blunt to the boy, who was 5 years old at the time, while in the front passenger seat of a car.
"[That's] what I'm talkin' about," Hall said on the video with the boy as he nodded at the camera.
Moreover, the boy was also sadly involved in an accidental shooting incident just weeks prior to Hall's arrest.
In late May 2023, the boy's mother, 26-year-old Desiree Felder, faced criminal charges after two children were involved in a residential shooting. Felder's son and nephew were both injured when one of the children managed to take an rifle into his possession. One of the boys fired the gun and injured both children.
Felder reportedly went days without alerting police of the incident and claimed she only saw a "small cut" on her son after she woke up to a loud bang. Felder told police she fell asleep while watching the children but cleaned up her son's wound.
Felder's sister, the mother of the other boy, said she found multiple cuts on her son and was told by Felder that he had simply fallen off a bike.
Medical staff at a nearby hospital, however, determined that the cuts on the boys were actually pieces of shrapnel embedded in their bodies.
Felder gave reporters the middle finger as she was being taken to jail and even told one reporter "I hope your momma dies" when asked if she had anything to say about being arrested. She then stuck out her tongue at cameras as she was put into a police car.
The children were 3 years old and 6 years old at the time of the shooting.
Like Blaze News? Bypass the censors, sign up for our newsletters, and get stories like this direct to your inbox. Sign up here!