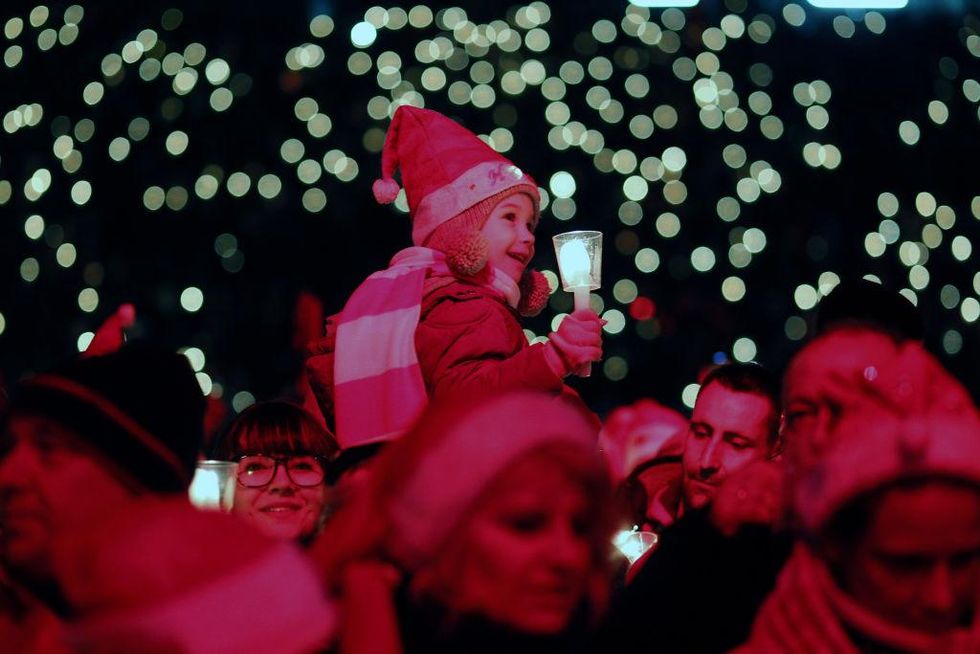 Fans of German soccer club 1.FC Köln may not have much to cheer about when it comes to their team's performance on the field, since the club is currently in 13th out of 18 teams in Bundesliga. However, the fans have something else to cheer about: for the first time since COVID-19 restrictions descended on the country, they have been allowed to gather in person and sing Christmas carols in an annual event known as "Loss mer Weihnachtsleeder singe," which is loosely translated "Let's sing Christmas carols."
And boy, did the fans turn out. An estimated 44,000 fans packed Cologne's sports stadium Friday night to huddle together in the cold and sing Christmas songs.
More than 40,000 German soccer fans sing Christmas carols at Cologne's stadiumwww.youtube.com
According to Reuters, the event began in 2015 and was seen as an "emotional highlight" of the year for fans of the club. It has, however, been cancelled for each of the past two years due to COVID-19 restrictions in the country.
"It's beautiful. The joyful anticipation was so much bigger this time than in past years because we were missing something. It's simply a part of Christmas and has this special feel to it," attendee Nadine Spierling told Reuters.
This year, it seems that Germans are not allowing fear of COVID-19 to dampen their spirits, as attendance at the event appears to have risen to the same levels that were estimated prior to the pandemic.