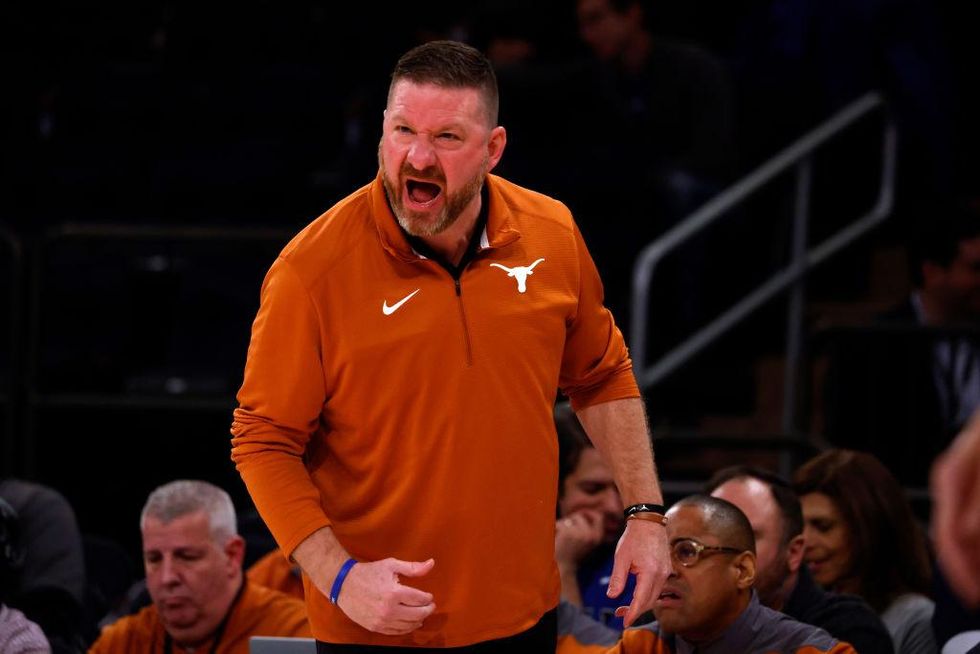 The woman who accused University of Texas basketball coach Chris Beard of domestic abuse, leading to his indefinite suspension by the school, has now retracted key elements of her story and says that Beard was actually acting in self defense.
Beard, a former national coach of the year, is in his second season as head coach at Texas. His team is currently ranked 7th in both the coaches poll and the Associated Press poll, and was expected to contend for a spot in the Final Four at the beginning of this season. All of that was derailed on December 12th when Beard was arrested on domestic violence charges after a woman – whose name was redacted in the police reports – accused him of choking her until she almost blacked out and biting her. The university promptly suspended Beard indefinitely pending an investigation.
Now, Beard's fiancée, Randi Trew, has come forward and stated that she is the woman who filed the police report against Beard. She also said, in a statement provided by her attorney to the media, that Beard never choked her as she initially reported to police, and that Beard was acting in self defense.
According to the statement, "Chris and I are deeply saddened that we have brought negative attention upon our family, friends, and the University of Texas, among others. As Chris' fiancée and biggest supporter, I apologize for the role I played in this unfortunate event. I realize that my frustration, when breaking his glasses, initiated a physical struggle between Chris and myself."
Trew's statement also claims that she told police when they responded that Beard had not strangled her. "Chris did not strangle me, and I told that to law enforcement that evening. Chris has stated that he was acting in self-defense, and I do not refute that. I do not believe Chris was trying to intentionally harm me in any way. It was never my intent to have him arrested or prosecuted. We appreciate everyone's support and prayers during this difficult time."
According to law enforcement, Trew initially called 911 and reported that Beard had strangled her from behind to the point where she couldn't breathe for several seconds, and also bit her. Police did note at the time of the arrest that there were bite marks on Trew's arm and abrasions on her face and legs. Trew's report also included several other details that her updated statement did not address, such as an allegation that Beard struck the glasses off her face.
Police also say that at the time of the arrest, Beard claimed that Trew had attempted to punch him, saying, "I think she was trying to hit my private parts."
A statement released by the University of Texas stated, "We are reviewing the statement from Randi Trew. This matter is the subject of an internal investigation and the university does not comment on pending investigations."